Bauma China 2016 opens grandly in Shanghai New International Exhibition Center on 22th November. Unitoon shows its core products to the vistors all over the world, and has gotten quite a lot of attraction from industy professionals!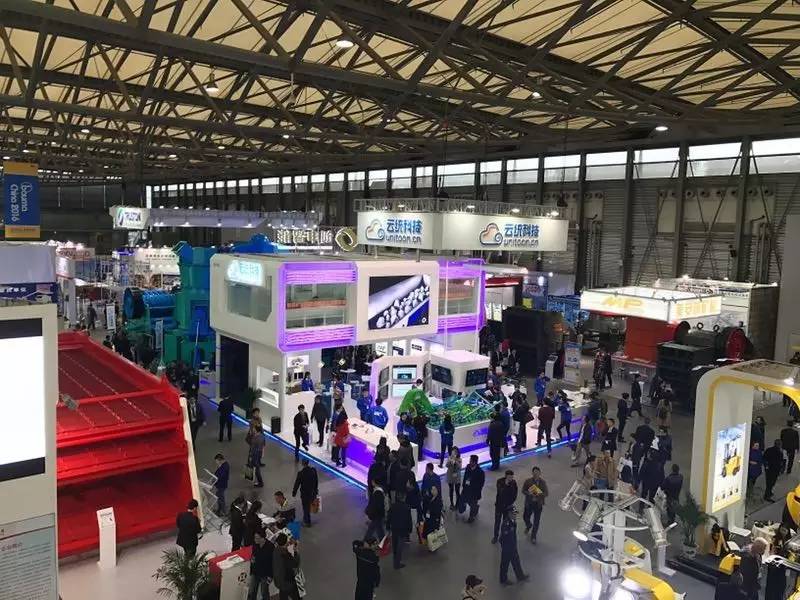 Our booth is at E6.431. With the interaction area, HMI man-machine embedded device experience area, big data prototype room, panels, enterprise cultural wall and Mini production line, our exhibition area mainly displayed our "Unitoon Jizhi" series products, including "Unitoon JiZhi" Television, Webpage and App, etc.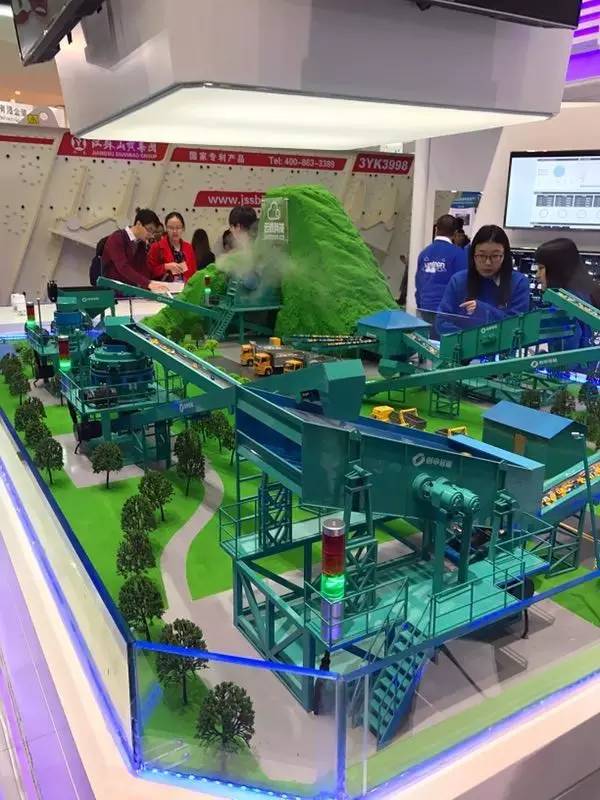 As a leading role of industry IoT solution provider for intelligent manufacturing, and assisted with high-definition promotion video, we highlighted our product desigh, manufacturing, operation and service, which attracted tons of visitors to come and consult. Especially the appearance of our Mini production line, unitoon expectedly became the focus of attention! Vistors and customers who kept talking taking photos come in a continuous stream!
It's known that Shanghai Unitoon Information Science and Technology Co., Ltd. ("Unitoon Technology" for short) is a high-tech enterprise jointly founded by the scientist team of IoT Research Center for Smart Control of Shanghai Advanced Research Institute, Chinese Academy of Sciences, and Shanghai Yinghui Investment Co., Ltd. Upholding the core values of "Leading the Trend for Intelligent Manufacturing", the company devotes itself to the development of IoT application in the field of intelligent machinery and industrial manufacturing. By utilizing of the new generation of information technologies including information acquisition, feature fusion, feedback control, internet, mobile Internet, cloud computing, big data analytics, etc., in all kinds of manufacturing activities from the equipment designing and producing to production management and related services, Unitoon aims to develop advanced industrial machinery and equipment, which support intelligent functions, like self-perception of in-depth information, self-decision making of intelligent optimization, and self-execution of precise control, as well as their IoT solutions, to explore new models for industrial production, such as fine management and control of production line, and intelligent data services, etc.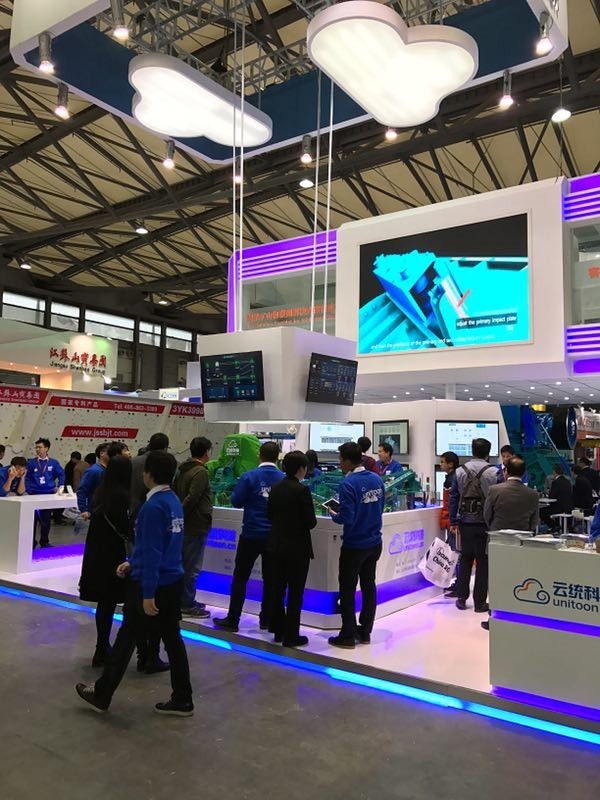 Bauma China 2016 is going to last for 4 days! It's estimated that it will attracted over 100,000 visitors to come. 3000 exhibitors attended this exhibition, and the exhibition area is up to 300,000 square meters.
We Unitoon definitely believe that our products will give a new concept of mechanical engineering of mining!